FOTOS AFRIKA
TUNESIEN, LIBYEN
Jochen A. Hübener

PHOTOS
AFRICA
PART Z 1 : by landrover, moped etc.
TUNISIA + LIBYA 1968 und 1971


click the photos (but not before you see them all)
- read the alternative text -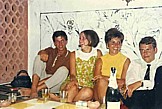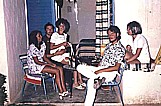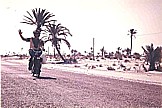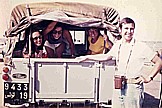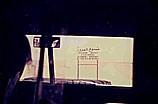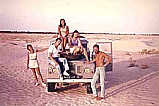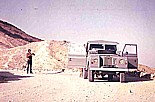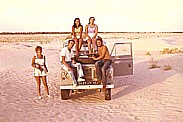 systematic overlook over my
173 VIDEOs
AFRICA by motorcycle, UNIMOG and rucksack --- and direct LINKs

to Part A 1: PHOTOS_AFRICA 1985_SAHARA East-West_Tunisia-Algeria-Marocco -by motorcycle
_AFRICA 1986_SAHARA North-South_Algeria-Niger-Nigeria-Cameroon -by motorcycle
_AFRICA 1987/88_Germany to Kenya: desert, savannah, tropical rainwood -by motorcycle
_AFRICA 1990/91 _Kenya to South AFRICA: game parks, mountains, beaches ... -by motorcycle
_AFRICA 1991/92 _Eastern, Central and Southern AFRICA: gorillas, mountains, rivers, ... -with a backpack
_AFRICA 1999 _Southern AFRICA_: dunes_canyon_desert_game parks ... -with a UNIMOG





Copyright © 2001 [Jochen A. Hübener]. Alle Rechte vorbehalten.
Website-Erstellung und -Pflege: Jochen A. Hübener