... more than 200 links ...

links_motorcycle around the world, world-travelling, adventure-, country- and other information
LINKS zu: MOTORRAD WELTUMRUNDUNG_WELTREISE_FERNREISEN_ABENTEUER_
AFRIKA_ASIEN_AUSTRALIEN_NEUSEELAND_SÜDSEE_NORD-, MITTEL- und SÜDAMERIKA
LÄNDER-, Reise- und Reisevorbereitungs - INFORMATIONEN
-Jochen A. Hübener-


Here you find more than 200 links. I hope, you`ll get delightful informations for your journeys.

I think, it´s not necessary to explain in many sentences, that I am not responsible for the content of other websites.

2 GENERAL and SPECIAL TRAVEL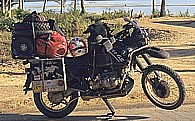 INFORMATION
4 MOTORCYCLE TRAVEL WORLDWIDE and
GLOBAL, SUPRANATIONAL, REGIONAL TRAVEL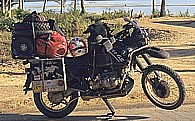 INFORMATION
5 OTHER USEFUL TRAVEL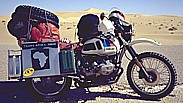 INFORMATION



Copyright © 2001 [Jochen A. Hübener]. Alle Rechte vorbehalten.
Website-Erstellung und -Pflege: Jochen A. Hübener